This fall, Issues & Controversies will be rolling out a completely revamped look for their popular current events database.
Here are just a few of the features you can look forward to: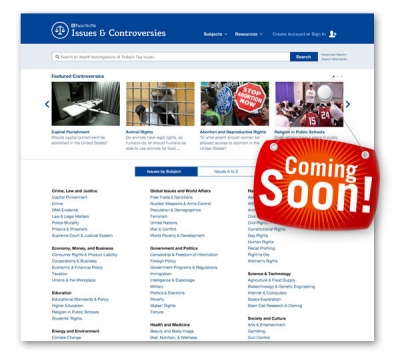 New, easy-to-navigate format structured around today's most controversial issues
New, original videos and educator support materials enhancing select issues
New Issue Pages featuring current coverage with the latest news headlines
New interactive polls on every issue
New Featured Controversies on the home page
New and improved search options, including Search Assist
New Read Aloud feature
New Google Translate
New customizable Content Widgets
New searchable Support Center with live help chat.
Interested in getting a sneak peak? Take a look here and let us know what you think!