OA Week @COD Day 4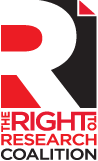 Today we hosted an amazing webinar featuring Nick Shockey, Director of the Right to Research Coalition and Director of Programs & Engagement for Scholarly Publishing and Academic Resources Coalition (SPARC). If you missed this event, keep an eye on this blog for a link to the recorded session!
Tomorrow, Friday, October 23rd, we're proud to present two webinars for your viewing pleasure. First, at 7 a.m., learn all about the College of DuPage's very own OA repository DigitalCommons@COD from Humanities librarian, Ken Orenic.
Then, join us at 12 p.m. for "Everything You Ever Wanted to Know about MOOCs," presented by Christine Monnier, Professor of Sociology.
To join these sessions, just head to http://codlrc.org/sos/online/join and follow the simple steps.
Today, we're featuring several subject-specific OA resources in our blog posts. Please browse through these new entries or follow these links:
Interdisciplinary Resources
Free Online Sources from the Library of Congress
Open Access Statistics
Information Science Resources
Library And Information Science Commons
Health and Science Resources
Open Access Evidence Based Practice Resources
Open Source Medical Images
Open Access Science Journals and Repositories