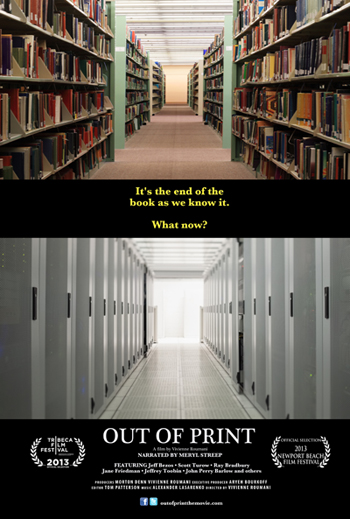 Join us on Thursday, April 16, from 12 - 1:30 pm, for a National Library Week event where the Library will screen the documentary Out Of Print.
Narrated by Meryl Streep, Out of Print draws us into the topsy-turvy world of the written word, illuminating the turbulent, exciting journey from the written book through the digital revolution. Jeff Bezos, Ray Bradbury, Scott Turow, Jeffrey Toobin, parents, students, educators, scientists - all highlight how this revolution is changing everything about the printed word - and changing us. Discussion will follow.
The screening will take place in SRC 2032 on the main level of the Library.