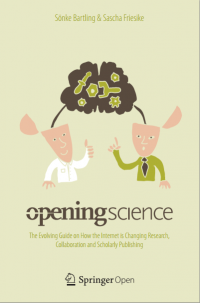 Want to follow up on October's in-service day by learning more about Open Access over break?
Check out Opening Science: The Evolving Guide on How the Internet is Changing Research, Collaboration and Scholarly Publishing, a free ebook published by Springer. Chapters include topics such as blogging, publication in the sciences, and even reference management.
Any other questions? As always, contact me.